Church Renewal
What is Church Renewal?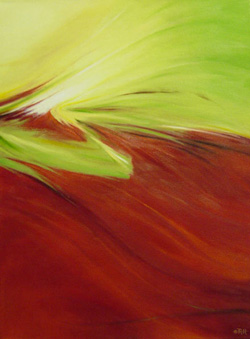 God wants every church to be a vibrant, loving, Spirit-filled, and outward-focused body of believers. Church Renewal assists Nazarenes in bringing a new sense of mission and purpose to their plateaued congregations. This is accomplished mainly by creating and distributing resources and hosting events.
InterConnect is a new USA/Canada church search tool that was created to allow pastors to connect with their peers.
Please also take a look at our newest resources, the training modules. They can be taught to small and large groups. The modules are all less than 2 hours and teach important concepts for renewing your congregations mission and purpose.
* Painting is Renewal by Ruth Hargreaves - website.
 
Church Renewal
New Believers Curriculum

G.R.O.W. - God Re-Shaping Our Ways
Exploring Faith Bible Study Series

InterConnect

A pastoral peer-to-peer connection tool. It is hosted on another Nazarene website.

Books
Training Modules
Welcoming Newcomers Into Fellowship
Loving Your Friends to Faith: Becoming a Credible Christian
Loving Your Friends to Faith: Becoming a Convincing Christian
Loving Your Friends to Faith: Becoming a Compassionate Christian
Loving Your Friend to Faith: Becoming a Commissioned Christian
Loving Your Friend to Faith: Becoming a Caring Christian
Mobilizing People to Serve
Organizing to Meet Multiple Needs
Revitalizing Sunday School, Part 1: Re-Envisioning Sunday School
Revitalizing Sunday School, Part 2: Re-Tooling Sunday School
Revitalizing Sunday School, Part 3: Re-Selling Sunday School
Discerning Spiritual Receptivity
When People Bring Their Messy Lives to Church
Starting Spiritual Conversations
Inviting the Unchurched
Team-Building for Success
Providing Christian Care
Loving People into Fellowship
Identifying Our Church's Uniqueness
Jump-Starting the Established Congregation
Raising the Morale of a Plateaued Congregation
Seeing through the Eyes of an Outsider
Introduction to church renewal by Dr. Bill Wiesman, Director of Evangelism Ministries