Multicultural Leadership

---
Multicultural Minis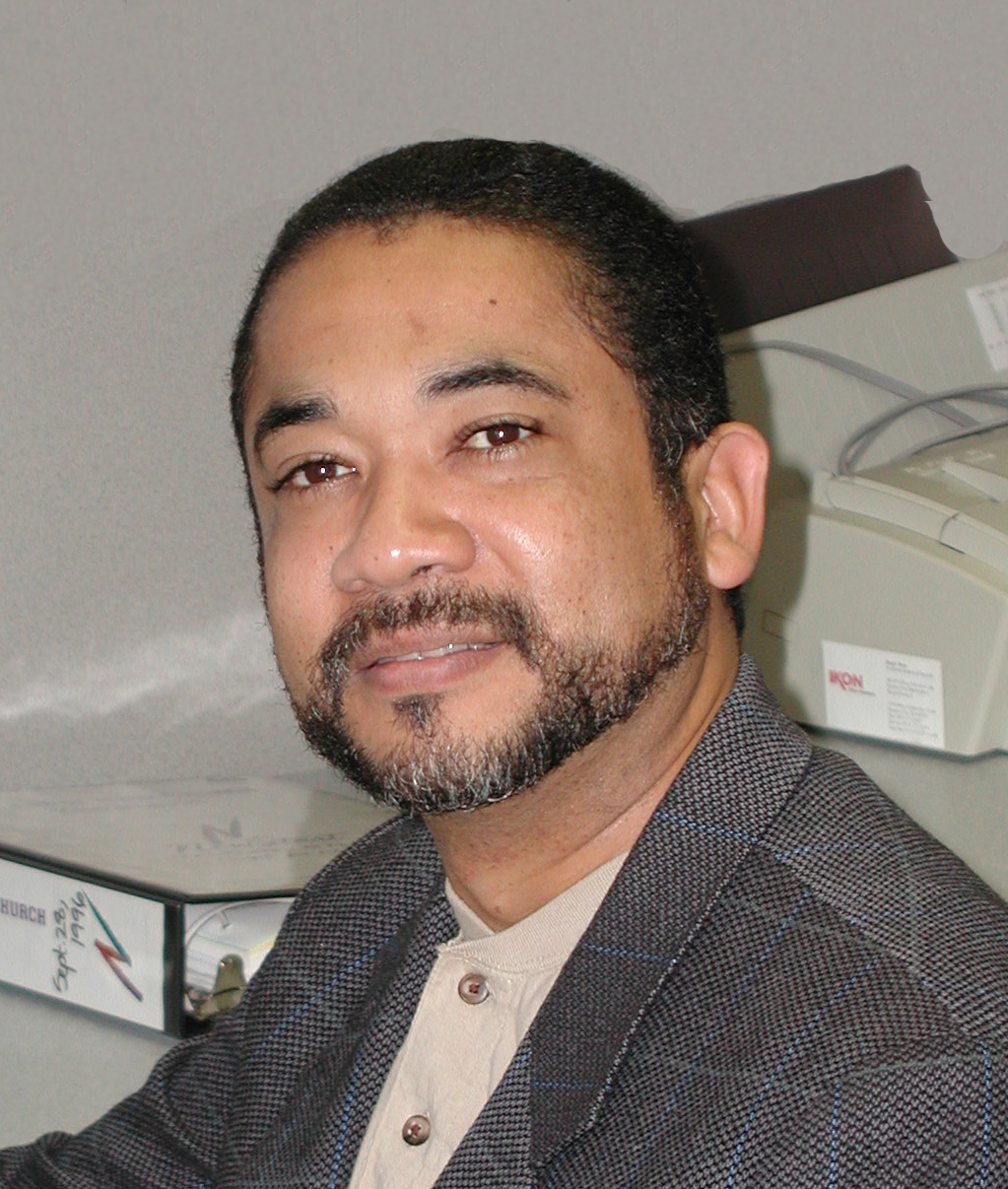 tries USA/Canada is under the direction and leadership of Dr. Roberto Hodgson. He began his duties on May 1, 2012.  "Roberto brings experience and passion to this role and will work with the leadership teams of our 20 ethnic groups," said Bob Broadbooks, USA/Canada regional director.   
"My vision for Multicultural Ministries is to develop strategies and initiatives to reach the USA/Canada mission field through the leadership of ethnic directors, coordinators, and their strategy committees, as we fulfill the mission of the church of making Christlike disciples in the nations," Hodgson said. "I would like to build on the leadership work, passion, and legacy of Dr. Oliver Phillips, former Multicultural Ministries (and Mission Support) director, and others who have worked so faithfully for multicultural outreach and inclusion." 
Hodgson has served the Church of the Nazarene for the last 30 years; 10 years as a pastor, 10 years as the Hispanic coordinator for the Mid-Atlantic District, and his last 12 years as the USA/Canada Hispanic Ministries coordinator. He has also served as the Southwest Latin American District superintendent for 5 years.  For complete BIO click here.
---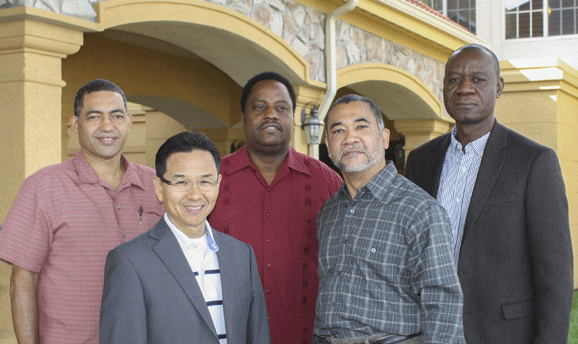 Multicultural Ministries Advisory Committee (MAC)
Left to Right:  Rev. Junior Sorzano, Rev. Stephen Lee, Rev. Charles Tillman, Dr. Roberto Hodgson and Rev. Pascal Permis.
Not pictured are Rev. Rodrigo Quema and Dr. John Nells.
In addition, an Ethnic Facilitator is appointed by Dr. Hodgson which has been approved by the Facilitator's District Superintendent. Each Facilitator works with a Strategic Readiness Team. Strategic Readiness Teams meet annually to pray, plan and strategize for their perspective ethnic group in the USA/Canada. Pictured below are the Ethnic Facilitators for each group. 
---

Multicultural Ministries Ethnic Facilitators
Rev. Junior Sorzano, Rev. Chieu Pham, Rev. Taulima Oge, Rev. Stephen Lee, Rev. Jad Ghrayyeb, Rev. Anong Nhim, Rev. Sokurt Suos, Rev. Charles Tillman, Rev. Bleemie Zoewah, Rev. Samuel Chung, Rev. Pascal Permis, Dr. Roberto Hodgson, Rev. Michael Gatkek, Dr. Paul Doctorian.  Not represented in the picture are Rev. Jack Zimmerman, Dr. John Nells, Rev. Rodrigo Quema and Rev. Benedito Monteiro.
Below are the Missional Facilitators for our different ministries. Multicultural Ministries also includes all of these missional groups. In additional to ministries geared towards ethnic groups, this also includes other specialized ministries, like Deaf/Hard of Hearing and Secular Campus Ministries.
---
| | |
| --- | --- |
| Multicultural Ministries | Dr. Roberto Hodgson, Director |
| African Ministries | Rev. Bleemie Zoewah, Facilitator |
| Armenian Ministries | Dr. Paul Doctorian, Facilitator |
| Black Ministries | Rev. Charles Tillman, Facilitator |
| Cambodian Ministries | Rev. Sokurt Suos, Facilitator |
| Chinese Ministries | Rev. Samuel Chung, Facilitator |
| Deaf and Hard of Hearing | Rev. Phil Harden, Facilitator |
| Filipino Ministries | Rev. Rodrigo Quema, Facilitator |
| Haitian Ministries | Rev. Pascal Permis, Facilitator |
| Hispanic Ministries | Dr. Roberto Hodgson, Facilitator |
| Korean Ministries | Rev. Stephen Lee, Facilitator |
| Laotian Ministries | Rev. Anong Nhim, Facilitator |
| Messianic Jewish Ministries | Rabbi Jack Zimmerman, Facilitator |
| Middle Eastern Ministries | Rev. Jad Ghrayyeb, Facilitator |
| Multicultural Congregations Ministries | Rev. Junior Sorzano, Facilitator |
| Native American Ministries | Dr. John Nells, Facilitator |
| Portuguese Ministries | Rev. Benedito Monteiro, Facilitator |
| Samoan Ministries | Rev. Taulima Oge, Facilitator |
| Sudanese Ministries | Rev. Michael Gatkek, Facilitator |
| Vietnamese Ministries | Rev. Chieu Pham, Facilitator |